TO THE WORLD!!!

It´s a girl!

With all my heart I´m welcoming my new niece to this world!

Lovisa was born January 23, 1998.
Click HERE for a photo of Lovisa!
Her parents are my handsome & clever brother Mats and my beautiful & bright sister-in-law Eva.


With love and care from the angels! Your guardian angel will be with you.

Monica and Jörgen (new aunt and uncle) wishes you all the best for the future and we hope to see you very soon.


Now we´ve met Lovisa. It happened April 12, 1998. She is very cute, and one of the nicest babies I´ve met. Very calm, slept a lot and was happy when she was awake. Now we´re eagerly waiting for her christening.
*
Lovisa is now six months old, and gotta be one of the cutest and nicest babies around. So happy and content. Still no christening, but that will happen in August on the 16th, 1998. Her names will be:
EVA CLARA LOVISA
In Sweden we don´t necessarily put the name you are called by first. So her first name will still be Lovisa.
*
The christening is now over, and everything was perfect. Lovisa was not really carried to the priest, she entered! Happy face, wide eyes, perfectly content the whole time. Her parents had arranged everything beautifully. Lovisa wore a really old christening gown. I was the first one to wear it, 38 years ago! Since then all my brothers and my sister, and some cousins as well have worn it. I hope I might use it myself in the near future....
*
Today Lovisa is celebrating her first birthday - January 23, 1999. Happy birthday! We were planning to maybe come and see you, but unfortunately we can´t. Lovisa lives about three hours away from us. But we will come and visit soon.
*
Lovisa came to visit us in October '99. She is such a good baby, so content and happy. We had a beautiful moment together watching Pingu, who she adores (see links below!). She also loved our cats.
*
Lovisa is already two years old! Wow! Happy birthday January 23, 2000.
*
Lovisa now has a new cousin - our baby! Jessica was born March 5th, 2000 - read more HERE!
She was the next one to wear the christening gown after Lovisa, on her christening May 27th - 40 years after I wore it for the first time! Lovisa is still a very gentle and pleasant person. I think she was maybe a bit jealous at all the attention Jessica got, but she obviously liked Jessica and played with her.
*
It´s Happy Birthday time again! Lovisa is now three years old. Time flies! January 23, 2001.
*
Lovisa´s parents got married this weekend - September 29, 2001. We had a great time of course. Lovisa did her chores in church, including the rose petals on the floor. She´s a great little girl, and very cute. I love it when she calls me "Aunt"!
*
Happy birthday January 23, 2002 to a lovely four-year-old!


PLEASE VISIT LOVISA´S POOH PAGE!

Pictures, links, awards, webrings and Lovisa´s own Pooh awards, all there waiting for you.
Lovisa loves Pingu, here are some links!
The Pingu Page
Pingusidan
Pingu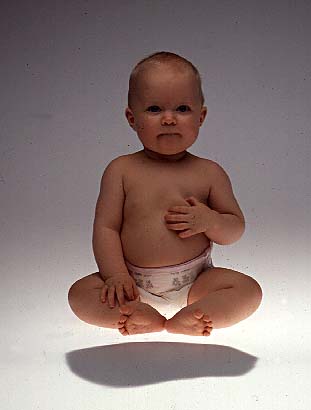 Picture taken by Stefan Svensson. (This is not Lovisa, just a very cute "flying" baby).

Be sure to check out my Animalia for some great animal pages!
More baby pages HERE, where you will also find suitable webrings!


For all these graphics I owe thanks to the following:
Welcomechain: A Touch of Country
Tiny baby and "kram"-girl: Towe´s Graphics
Big baby girl from Becki´s Garden of Graphics