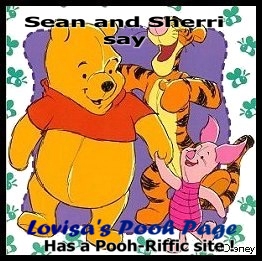 "Sherri´s Place"
Thank you so much Sean & Sherri, it´s an honour!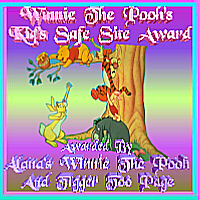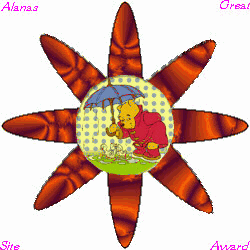 "Alana´s Winnie the Pooh & Tigger Too Page"
Thanks Alana, these are great, and we love your site too!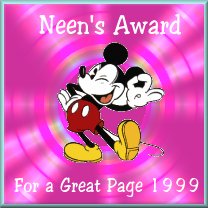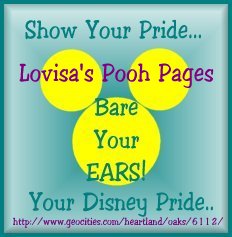 Thank you Neens, you have a great Disney site!


"Dick´s Disney Site"
Thanks Dick!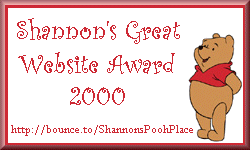 "Shannon´s Pooh Place"
Thanks for this fine award, Shannon!




"Gill´s Lap"
Thanks for this cute cloudy award!


Please continue to my fifth Pooh Award Page!