CHILLY WILLY
There isn´t much about Chilly Willy on the Internet, so this is a page to fill some empty space. I gratefully accept tips on more links, pictures - anything.

CREATOR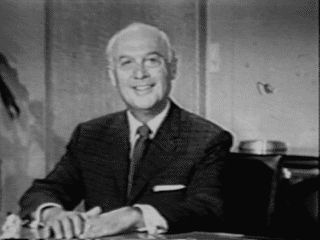 WALTER LANTZ
1900 - 1994
Walter Lantz was the creator of Chilly Willy, but also of famous cartoons such as Woody Woodpecker and Andy Panda. Walter started as a newspaper cartoonist, became an animator and eventually got a job with Universal Studios. In 1935 he started Walter Lantz Productions.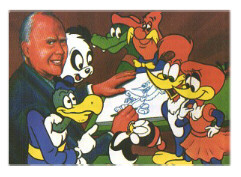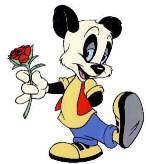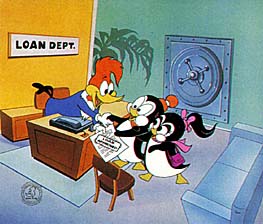 LINKS
Chilly Willy Gallery
A picture gallery
Mikey´s Ultimate Chilly Willy Tribute
Some pictures and games
Chilly Willy´s Sub-artic World
Cute little story around Chilly Willy


SOUND
Download The Chilly Willy Song HERE.
And here are the lyrics:
I´m Chilly Willy the penguin
I shake until I´m blue
My head is hot and my feet are cold
Ha Hee Hachoo
Now what about the crocodiles
along the river Nile
I´ll bet they´re all as warm as toast
They always seem to smile
I´m always Chilly Willy
I´m frozen through and through
My nose is red and my tale is told
Ha Hee Hachoo.


Updated 2002-03-01