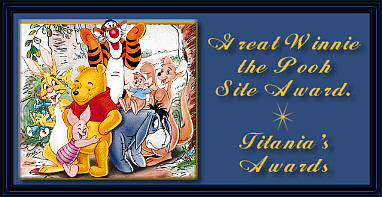 "Titania´s Golden Stars"
Thank you so much Titania for this award! We will visit you many times!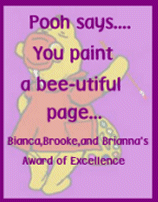 My thanks to Bianca, Brooke and Brianna! You
paint a bee-utiful award!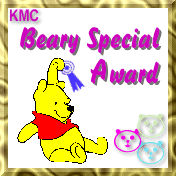 "KMC´s Place"
Thanks so much for this Kris, it is a special award!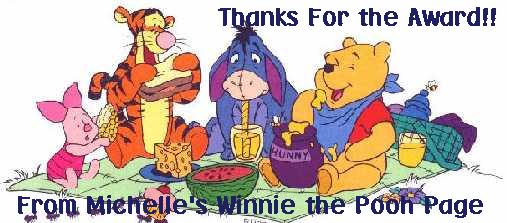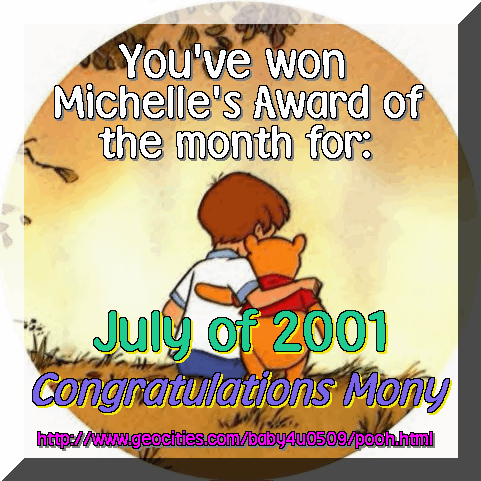 "Michelle´s Winnie the Pooh page"
Thanks Michelle, this is a great honour!

Please continue to my third Pooh Award Page!