POOH DESKTOP FUN & DOWNLOADS
On this page you will find some fun things for your desktop as well as downloads, all with a Winnie the Pooh theme. Enjoy!






Download the Pooh font! It looks like this: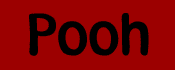 Just right-click on the font & save link as....





Four icons with Pooh, Eeyore, Tigger and Piglet





A really great desktop theme that you´ll love!
This theme is made by Katie at WebWithArt.
Thanks so much for letting me display it here!
Katie has a great Pooh-site, well worth a visit!





Six nice animated images - Pooh, Tigger, Eeyore, Piglet, Owl and Rabbit,
collected in a zip-file. I´ve displayed the one of Piglet,
gives you an idea what they look like.






Five really nice Wallpapers here! Just click on the image to download a zip-file.

Also check out Mickifan´s Disney site, there are 2 very nice Pooh wallpapers.





Here´s a simple, but nice Pooh Screensaver!





A couple of Wallpapers ready to download. These were made
by Alana, thank you so much for letting me display them here!
Please visit "Alana´s Winnie the Pooh & Tigger Too Page", where
you will find many more download goodies!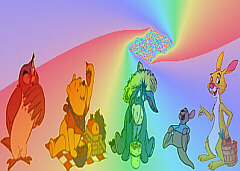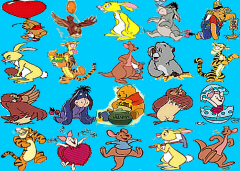 Send virtual Pooh greeting! Here are two nice links for you:
Keep looking here for what´s to come!
If you wanna share something, write me!


Updated 2002-06-13

[pooh pictures]
[links] [downloads]
[win my award] [awards] [winners]