LOVISA´S
POOH AWARDS
PAGE 1
Following are the Pooh awards I have won.
For all other awards, check out my Award Index.
June 2002 - I have checked the links on all my awards, and, since I need the space,
I decided to remove all with dead links. Sad to see so many lovely awards disappear,
but since the site in question is gone, the purpose is gone.




Thanks Deborah, and you also have a great site!



"Kidfun.nl"
Thanks so much Marieke, and thanks for your nice site too!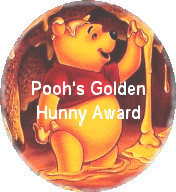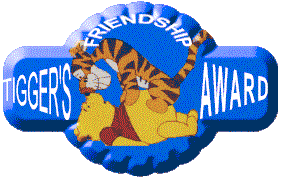 "Topher´s Castle"
Thank you The Pooh Guide for these! Excellent place for links.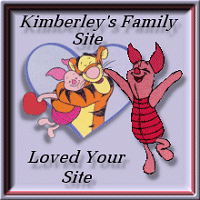 "Kimberley´s Family Site"
Thanks Kimberley, we appreciate your nice award & great site!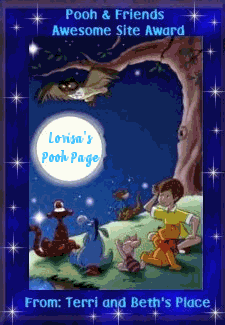 "Pooh & Piglet´s Fun Place"
Thanks so much Terri & Beth! A sparkling nice award!



Please continue to my second Pooh Award Page!
Presently there are six Pooh award pages.

[pooh pictures]
[links] [downloads]
[win my award] [awards] [winners]
Background by Mony,
with help from Christopher Robin´s Green Door.