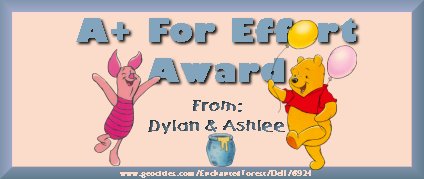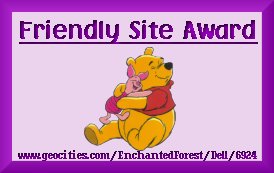 "Jade´s Spring Garden"
Thanks so much Dylan & Ashlee for these really nice awards!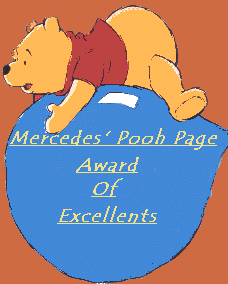 "Mercedes´ Pooh Page"
Thanks a lot for this award, Mercedes!



"Pooh´s PlayLand Adventure"
Big award and big thanks!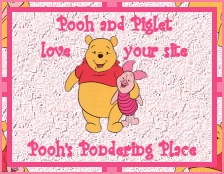 "Pooh´s Pondering Place"
Thank you for this really sweet award!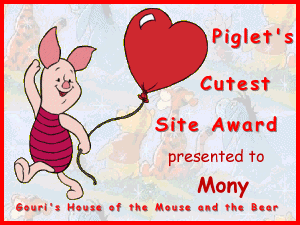 "Gouri´s House of the Mouse and the Bear"
Thanks, this is such a cute award!


Please continue to my seventh Pooh Award Page!